Understanding Donors of Color 

(In-Person)

 
Join AFP DC for an enlightening session on understanding donors of color, featuring the esteemed Dr. Una Osili as the keynote speaker. Dr. Osili is a leading authority in donor research and her groundbreaking work has shed light on the philanthropic behaviors and preferences of donors from diverse backgrounds. In this session, she will share her invaluable insights, empowering fundraisers to cultivate meaningful relationships with donors of color and create a more inclusive and equitable philanthropic landscape. Don't miss this opportunity to learn from Dr. Osili and enhance your fundraising strategies for a brighter and more diverse future.
Location
Brookings Institution
1775 Massachusetts Ave NW
Washington, DC 20036

Registration Fees:
This is a members-only event. This event is free for AFP-DC members.

Speakers

Dr. Una Osili
Associate Dean for Research and International Programs;
Efroymson Chair in Philanthropy;
Dean's Fellow, Mays Family Institute on Diverse Philanthropy
A global expert on philanthropy and social innovation, Dr. Una Osili has more than two decades of experience in leadership, economic policy and research across the public and private sectors. She holds the Efroymson Chair in Philanthropy and she serves as the associate dean for research and international programs and Dean's Fellow for the Mays Family Institute on Diverse Philanthropy at Indiana University Lilly Family School of Philanthropy, the world's first school on philanthropy.
At the school she leads the research and publication of the Global Philanthropy Environment Index and the Global Philanthropy Tracker, as well as the research and publication of Giving USA, the annual report on American philanthropy published by Giving USA Foundation. Dr. Osili is the founder of Generosity for Life, a digital platform that provides new data tools in the area of philanthropy and social impact.
An internationally recognized expert on philanthropy, economics and international development, Osili recently testified before the Joint Economic Committee of the United States Congress on supporting charitable giving during the COVID-19 crisis, as well as before a subcommittee of the U.S. Senate Committee on Foreign Relations.
She speaks across the globe on issues related to national and international trends in economics and philanthropy. She is frequently quoted by international and national news media outlets such as NPR, The New York Times, Financial Times, The Wall Street Journal, The Chronicle of Philanthropy, and many others. The NonProfit Times named her to its list of the 50 most influential people in the nonprofit sector in 2019, 2020, and 2021.
Osili has served as a member of several national and international advisory groups, including the African Development Bank, Social Science Research Council, the United Nations Economic Commission for Africa and the United Nations Development Program. She has been an associate editor for the Journal of African Economies and guest editor of the Journal of African Development.
Osili received her bachelor's degree in economics from Harvard University and her master's and Ph.D. from Northwestern University.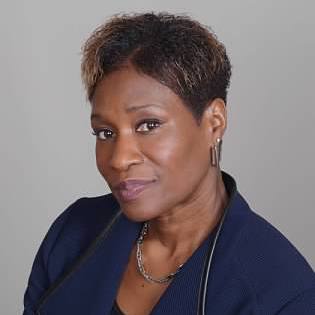 Moderator:
Audrey M. Johnson
AFP-DC Chapter President
Vice President, Institutional Advancement at Children's Defense Fund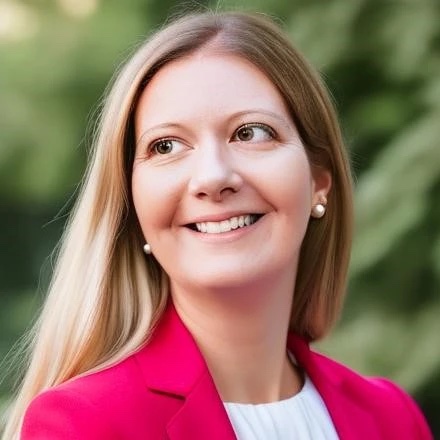 Tamara O'Neil, CFRE
Vice President and Chief Development Officer at Brookings Institution 
Tamara (Tam) O'Neil is a results-driven development executive with close to 20 years of leadership and fundraising experience in the political, non-profit, and higher education sectors. Having raised millions of dollars for nonprofit organizations, she is one of the top fundraising experts in her field, with a proven track record of creating successful fundraisings programs and stewardship plans. Her areas of expertise include major gifts, board development, leadership annual giving, political fundraising, capital and comprehensive campaigns, stewardship, events, and strategic development.
Tam most recently served as chief development officer of the PenFed Foundation where she led her team to increase revenue by 400%, won the Northern Virginia Chamber of Commerce's "Non-Profit of the Year" Award, and created a successful capital raise strategy for the Bravo Fund, a ground-breaking veteran entrepreneurial investment fund. At the PenFed Foundation, she also developed the Afghan Rescue and Resettlement Program which formed a partnership with American female service members and veterans to successfully resettle 50 female Afghan special operations forces members and their families into the United States.
Prior to her role at the PenFed Foundation, Tam served as the national executive director of individual and principal gifts for the American Red Cross. In this role she served as an executive leader for seven divisions, 58 regions, and over 400 fundraising staff. She oversaw ongoing program development, evaluation, and management of all annual individual major gifts to the organization. During her tenure, Tam led her team to raise over 500 million for life-saving programs including disaster relief and service to the armed forces. Tam also oversaw the Red Cross's two main fundraising boards: the National Philanthropic Board and the Tiffany Circle National Council.
Before joining the Red Cross, Tam spent seven years at the George Washington University where she led a successful team of front-line fundraisers and served on the executive planning committee for the university's first billion-dollar campaign. Prior to her role at GWU, Tam worked in political fundraising to increase female representation in government.
O'Neil received a B.A. in political science with a focus in public policy and an MPS in legislative affairs from the George Washington University, and has served as a guest lecturer in fundraising and board development at GWU's Trachtenberg School of Public Policy and Public Administration. She lives in the Washington, D.C., area with her husband and two daughters.
Andre Perry
Senior Fellow, Brookings Metro
Andre M. Perry is a Senior Fellow at Brookings Metro, a scholar-in-residence at American University, and a professor of practice of economics at Washington University. A nationally known and respected commentator on race, structural inequality, and education, Perry is the author of the book "Know Your Price: Valuing Black Lives and Property in America's Black Cities," which is currently available wherever books are sold. Perry is a regular contributor to MSNBC and has been published by numerous national media outlets, including The New York Times, The Nation, The Washington Post, TheRoot.com and CNN.com. Perry has also made appearances on HBO, CNN, PBS, National Public Radio, NBC, and ABC. Perry's research focuses on race and structural inequality, education, and economic inclusion. Perry's recent scholarship at Brookings has analyzed Black-majority cities and institutions in America, focusing on valuable assets worthy of increased investment.
Perry's pioneering work on asset devaluation has made him a go to researcher for policymakers, community development professionals and civil rights groups. Perry co-authored the groundbreaking 2018 Brookings Institution report "The Devaluation of Assets in Black Neighborhoods" and has presented its findings on the price of home in Black neighborhoods across the country, including to the U.S. House Financial Services Committee. He has extended that report's focus on housing in Black neighborhoods to include other assets such as businesses, schools and banks.
Prior to his work at Brookings, Perry has been a founding dean, professor, award-winning journalist, and activist in the field of education. In 2015, Perry served on Louisiana Governor-elect John Bel Edwards' K-12 education transition committee, as well as on New Orleans Mayor-elect Mitch Landrieu's transition team as its co-chair for education in 2010. In 2013, Perry founded the College of Urban Education at Davenport University in Grand Rapids, Mich. Preceding his stint in Michigan, Perry was an associate professor of educational leadership at the University of New Orleans and served as CEO of the Capital One-University of New Orleans Charter Network.
A native of Pittsburgh, Pa., Perry earned his Ph.D. in education policy and leadership from the University of Maryland College Park.  

Full participation in Understanding Donors of Color is applicable for 1.0 points in Category 1.B - Education of the CFRE International application for initial certification and/or recertification.

Please contact [email protected] for questions regarding this event.
Thank you to our event partners: